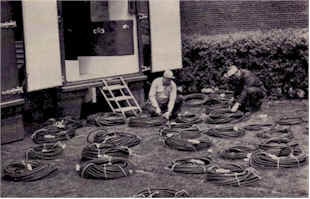 Electricians, William Highley and Leo McLaughlin ready the cables to connect exhibits with the power truck.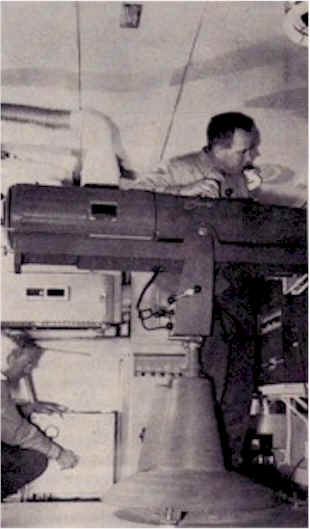 Joseph Zeil, right, and Wm. Higley check a spotlight.

Inside the Diesel power truck: Patrick Korth and Leo McLaughlin make adjustments.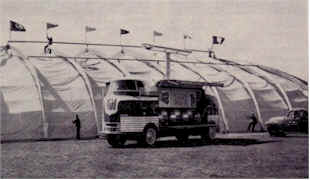 Inside the silvery Aerodome 1,850 persons can be seated to watch the exciting stage show, a Parade feature.

Lights on! That's the signal for last minute preparations before the evening events get under way. Visitors may tour exhibits in the 12 "Futurliners," then see 40-minute stage show in the spacious Aerodome.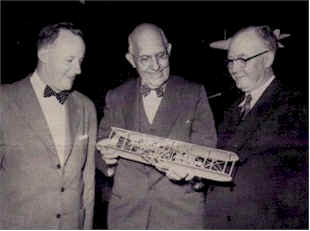 C. F. Kettering, world-famous GM research consultant, visited Lexington show and saw model of Wright brothers' first plane with John E. Ryan, Parade director, left, and John E. Johnson, consultant.