Date Submitted: Sat, Jan 13, 2018

My Mother and Father, David and Jean Chapman traveled with the Parade of Progress. They both graduated from Kalamazoo College, married, and then went on the road sometime around 1936 or 1937.

I'm not exactly sure what my Dad did, but my Mother talked about teaching some of the kids whose parents were apart of the Parade of Progress.

Pictured below are my parents in front of a Streamliner.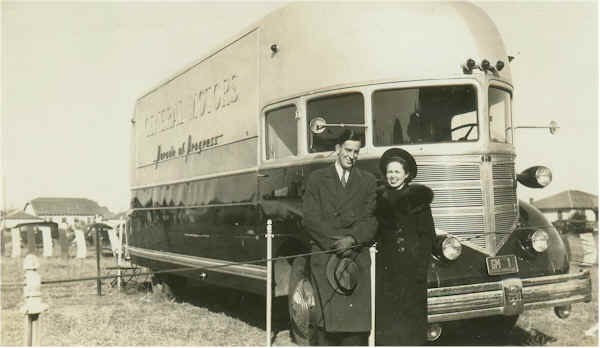 This picture is a Christmas card my Father put together to send to friends and family.