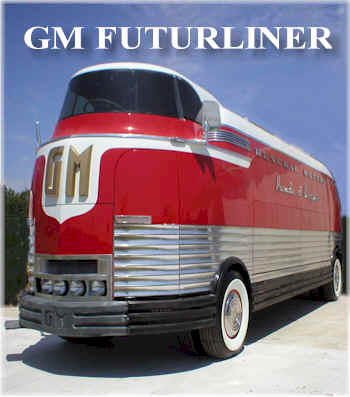 A Project of the
National Auto and Truck Museum
This Web Site is dedicated to the restoration of a 1953 Futurliner and providing background information on the Parade of Progress, Paraders and vehicles.
2013 SHOWS
June 8, Grand Rapids, MI -- Plainfield Motor Mile show, KOOL Chevrolet, 3780 Plainfield NE. The auto dealers on Plainfield Ave sponsor this event with all sorts of antique, hot rod and custom cars at each dealership.

June 15, Grand Haven, MI -- GMC-Buick Show

July 13, Zeeland, MI -- Annual Car Show.

Aug 24, Grand Rapids, MI -- 28 Street Street, Harvey Cadillac.

Labor Day weekend (8/30-9/2) – NATMUS, Auburn IN.

Oct 13, Jones, MI -- Swiss Valley Ski Area,

Winter 2013 - 2014 – We are talking to two major Michigan museums for possible display next winter.
ORDER THE BOOK
The General Motors Parade of Progress and the restoration of Futurliner #10. Click here to order a copy.